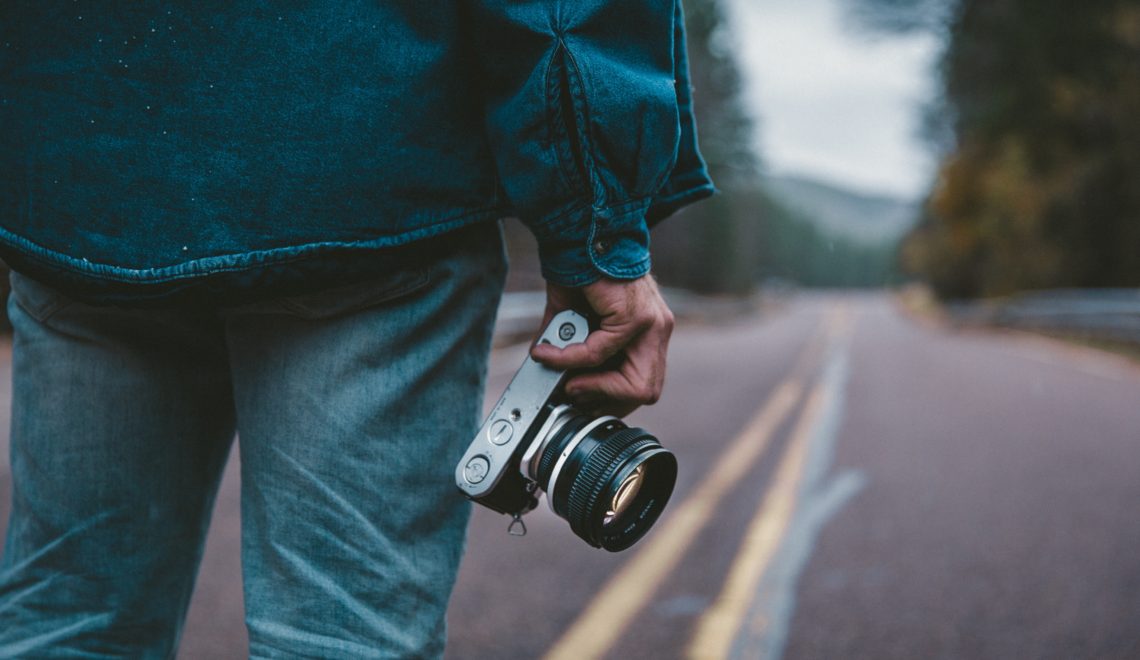 There's no arguing that the smartphone has become our favorite camera for everyday casual shooting. But when you're venturing hundred or thousands of miles to see something new, there's no beating a traditional camera. Whether it's a rugged model that can withstand water, snow, and sand; a superzoom that lets you reach a distant landmark without schlepping there; or an interchangeable lens model with image quality that will hold up for making large prints of your favorite memories, dedicated cameras bring extra tools to the table that can pay dividends on vacation
The Best Travel Cameras
Over the past ten years, we've scoured the internet and tested camera gear in order to find the perfect travel photography kit. When readers and members of our Instagram community ask us what camera we use, we always tell them that what works best for us won't necessarily be the best fit for them. Choosing the best travel camera is more about finding one that allows you to shoot the photographs you want.
Choosing the best camera for travel photography is different from choosing a professional camera for things like wedding photography and portrait photography, or even just everyday use at home. With so many camera options on the market, it can be a little intimidating when you start your new camera search.
How to Choose the Best Travel Camera for Your Needs
There are several types of travel cameras on the market (Point and Shoot, Advanced Compact Cameras, DSLR, Mirrorless) and each one has its own list of benefits. First, and most importantly, you should consider what is most important to you – size, weight, price, ease of use, etc. Below, we´ve listed the benefits and limitations of each type of camera as well as the top cameras in each of those categories.
Compact Digital Cameras (Point & Shoot)
If your main concern is price, weight, and purchasing a travel camera that is easy to use, then you will want to look at purchasing a Compact Digital Camera. This type of camera won't weigh down your luggage and it will easily fit in a small backpack or purse.
Compact Digital Cameras are perfect if you don't want to be hassled with too many controls and you want the least expensive option. Nowadays, you can still find a Point and Shoot camera that takes great photos. That's not to say you should pick just any Point and Shoot because they are not all created equal.
Canon PowerShot SX720 HS Digitalcamera
Olympus TG-4 Digitalcamera coldresistant & waterproofed

 
Panasonic Lumix DMC-TZ61EG-K Travellerzoom Camera


Digital SLRs for Travel
Digital SLRs have the largest sensors, the most precise lenses, and capture the highest overall image quality of any type of camera. They also are bulkier than mirrorless cameras or point-and-shoots and come with a higher price tag. For travel, many of the entry-level DSLRs are lightweight, offer great image quality along with features like built-in Wi-Fi and GPS. Almost all professionals use full-frame cameras that are heavy and expensive but capture exceptional images.
Nikon D3300 (with 18-55mm Lens)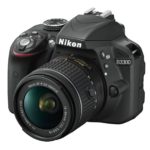 Weight: 15.2 oz. Sensor size: 357 sq. mm Megapixels: 24.2
What we like: Lightweight and a great value.
What we don't: LCD screen is stationary.
Digital SLRs are larger in size than their mirrorless counterparts, but it's tough to argue with the image quality or price. For under $500, you can get Nikon's leading entry-level DSLR with an 18-55mm lens. This camera excels for both still photography and videos, and you have Nikon's large selection of DX-format lenses to choose from. Compared to the older D3200, the improvements were enough to give the nod the D3300. First, Nikon removed the optical low pass filter for better sharpness. Second, they added an EXPEED 4 image processor to speed things up and improve low light performance. Finally, Nikon lightened the camera body slightly and cut the weight of the new 18-55mm VR II kit lens by 20%. This all means that the Nikon D3300 offers impressive images in a lightweight body.
Canon EOS 100D SLR Digital Camera (with 18-55mm Lens) 
Weight: 13.1 oz. Sensor size: 328 sq. mm Megapixels: 18
What we like: The whole package in a beginner DSLR.
What we don't: A bit heavier than comparable models from Nikon.
For Canon shooters, the company's extremely popular EOS series of digital SLRs are known for their ease of use and photo and video quality. The Canon EOS 100D is one of the lightest in the EOS line at 13.1 ounces, and it's a solid all-around camera for travel and daily use. You get an 18-megapixel APS-C image sensor, a large LCD screen for navigation, and Full HD 1080p video capability. If you've used Canon before and prefer that brand over Nikon, the EOS 100D is a great travel DSLR. For more features and functionality, try the slightly bulkier and more expensive 700D.